Capacitação em Mikrotik RouterOS

Training in Radio Frequency

Wireless networks based on IEEE 802.11 (WiFi) and IEEE 802.16 (Wi-MAX) in recent years has represented an important role in digital inclusion, and is now virtually the only solution for last mile access to customers outside mesh range of traditional networks, which use technologies such as ADSL and cable modem. Even where these physical means are available, wireless solutions, which are characterized by low investment and very flexible, have represented a real competition in the tough market access.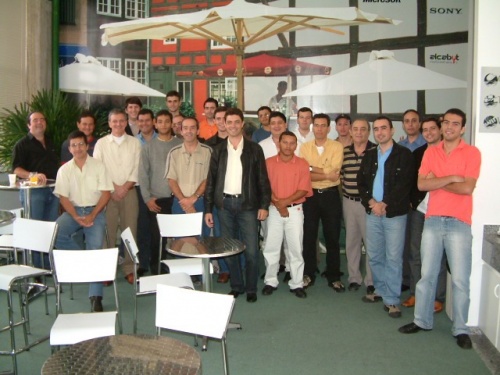 A large number of professionals and companies already established and which traditionally provide only value-added services, has migrated to this technology and become the owners and maintainers of their own physical environment. Many others are just born that way and build their operations under this new paradigm.
As a rule, the culture of these new operators have traditionally focused on information technology, lack of technical knowledge to properly implement and maintain the physical quality of a wireless network, especially in an environment where it is necessary to face challenges such as interference, the fragility of equipment and shortage of skilled labor.Thus, many times the growth of these operators is compromised by lack of physical network created without adequate conceptual foundation.
With a team of certified professionals who combine experience and deep market expertise, MD since 2002 Brazil offers courses and training in radio frequency, whose programs have been developed with the aim of combining telecommunications engineering techniques with specific aspects in the implementation and management of Wi-Fi and Wi-MAX.
The courses are conducted in major cities of the country and allies discuss theoretical concepts to practical examples, giving participants the necessary subsidies to plan your network as well as size, configure, and operate it properly.
Among the major programs focused on Radio Frequency are:
Radio Frequency for ISPs
Design and operation of wireless networks with multipoint special focus on concepts of radio frequency antennas, waveguides, links for signal distribution in multipoint environments - typical networks of service providers and corporate networks operating in unlicensed bands (2.4 GHz and 5 Ghz).
Propagation and radio links
Concepts and calculations involved in radio propagation due to the design and operation of long distance links.